At Holland Family Chiropractic, we take great pride in providing the finest Chiropractic care to our patients. Below is a sampling of the different services we offer in our office.
---
Chiropractic Care
Chiropractic Care for Pregnancy
Personalized Metabolic Weight Loss Programs
Deep Tissue Laser Therapy
Spinal Decompression Therapy
Hope Essentials Supplements

Chiropractic Care
We provide advanced spinal correction utilizing "state of the art" chiropractic techniques. Never in the history of chiropractic have we been able to provide the level of help and expertise that now exists. These newer correction methods are even safer, more comfortable and more effective than ever before. As a Doctor of Chiropractic, Dr. Holland has years of training and experience in spinal adjustment.
---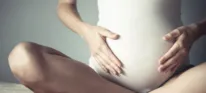 I am keenly aware of the physical, mental and emotional struggles women experience through pregnancy. My wife experienced them all. I hope that by reading my "3 Reasons for Chiropractic Care During Pregnancy" you may be able to avoid the common struggles that come along during your pregnancy journey.
1: Shorter Labor: (Mic drop) Do I really need to keep going? A retrospective study has determined that women who seek Chiropractic throughout pregnancy have a 25% reduction in "First Time Labor" times and 31% reduction in labor times if you are having your second or third child. To put it in concrete terms, if an average "First Time Labor" is approximately 14 hours - the average first time "Chiropractic Labor" is 9 hours.
2: Less Pain: You want to feel your best during pregnancy and delivery. Back pain is experienced by more than 50% of women during pregnancy. Women who experience pain are about 3X more likely to experience back labor. The good news comes in a medical collaborative study that indicated "at least 75% of pregnant women who received Chiropractic care during pregnancy found relief from pain."
3. Breech Turn and Baby Position: Specialized Chiropractic techniques have a strong success rate at helping babies turn from the Breech position to head down. In addition to improving in the position of the baby for birth, Chiropractic aides in removing Uterine constraints. The techniques are non-invasive and painless, and allow you to have the least interventional birth.
Chiropractic care can be an incredible addition to your pregnancy journey.

---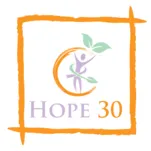 Hope30 Metabolic Weight Loss Plan
Hope30, created and developed by Dr. Holland and his wife Nicole, is a 30 Day, Personalized Weight Loss plan serving patients all over the country. 30 Nightly LIVE Zooms, Personalized Metabolic Assessments, Eating Plan utilizing "Real Food," and 24 hour access to coaching are just a few benefits that set Hope30 apart from common weight loss plans. With Hope30, you can begin your weight loss journey from home and with a friend from anywhere in the country! Visit HopeThirty.com to learn more and register for the next round. Whether you need to lose 10 pounds or over a 100, Hope30 will kickstart your weight loss journey!
---
Drug free, pain relief is the goal in mind in the use of our class IV laser. Use of the class IV laser offers you a non-surgical option that may have the power to eliminate or significantly reduce your pain.A series of treatments with this powerful laser may be all it takes to realize life changing results. Our Class IV Cold Laser Treatment works by flooding the tissues with photons, energizing the damaged cells and increasing circulation to the painful area. This produces a cascade of healing responses in your body, reducing inflammation, thereby reducing or even eliminating your pain. Treatments take just a few minutes, however the therapeutic effect may continue to soothe and heal long after you leave the office.There is no discomfort during treatment, simply a deep, gentle warmth as your body's cells respond to the light. There are no known side effects, it is a non-invasive therapy with the possibility of long lasting results.
Deep Tissue Laser Therapy can dramatically reduce the pain associated with the following:
Low Back Strain

Bulging, Fused or Slipped Discs

Carpal Tunnel Syndrome

Epicondylitis (Tennis Elbow)

Temporomandibular Joint Disorder

Arthritic Conditions

Post Surgical Recovery

Headaches, including Migraine

Sports Injuries (Pulled Hamstrings, Calves Etc.)

Plantar Fasciitis
And many more joint, muscle, circulatory and inflammatory conditions.
---
Decompression relieves the pressure on discs and nerves. The task of relieving pain comes about as a result of drawing areas of herniated discs back into place. It also pulls vital fluid and nutrients back into the disc to rehydrate and renourish it.
Decompression achieves this by creating negative pressure within the disc, referred to as negative intra-discal pressure. This creates essentially a vacuum to draw the bulging and herniated disc material into the disc space and relieve pressure.
As the ligaments that hold disc material in place become stretched or torn due to bulging and herniation, decompression strengthens the ligament bands that hold the disc material in place to heal and prevent future recurrence.
In most cases the healing process requires only a few weeks of treatment on an out-patient basis. We have committed to undergo expert training in the delivery of decompression and dedicate a large portion of our practice to the relief of severe and chronic lower back pain. Patients come to us to return to a normal pain-free life.
---
Dr. Holland's own, Hope Essentials, provides professional grade supplements to his patients. Created and formulated by Dr. Holland, Perfect Health provides daily support with superior ingredients. Everything your body needs to heal, repair and thrive. All within a daily dynamic dose. Let your food be the BONUS! With HOPE Perfect Prenatal, Dr. Holland's mission was to create "Everything the body needs so that World Changing Moms can Grow Exceptional Babies." Visit HopeEssentials.com for more information and to order!